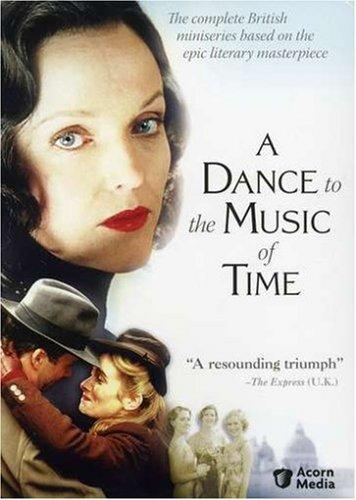 Miniserie basada en los años 30.
Título original
A Dance to the Music of Time
Año
1997
Duración
104 min.
País
Reino Unido Reino Unido
Director
Christopher Morahan, Alvin Rakoff
Guión
Anthony Powell, Hugh Whitemore (Novela: Anthony Powell)
Música
Carl Davis
Fotografía
Chris Seager
Reparto
Gillian Barge, Nicholas Jones, Simon Russell Beale, Robin Bailey, Jonathan Cake, James Fleet, Richard Pasco, James Purefoy, Paul Rhys, Annabel Mullion, Claire Skinner, Adrian Scarborough, Grant Thatcher, Sarah Badel, Alan Bennett, Emma Fielding, Oliver Ford Davies
Productora
Table Top Productions / Channel 4 Television Corporation
Género
Drama. Serie de TV | Miniserie de TV. Años 30. Baile
Sinopsis
4 episodios. Adaptación de la novela homónima de doce volúmenes de Anthony Powell para la televisión.